A quick Q&A with Joe
Which items in your studio matter most to you?
JHB: My collection of art books—particularly one signed by Helen Frankenthaler from my lovely girlfriend. I also have a swatch of Christo's L'Arc de Triomphe, Wrapped that was given to me by a visitor from France.
Describe your ideal workday.
JHB: It'd be a mixture of building, painting, reading and moving around, all away from a computer…and all accompanied by the perfect playlist.
What do you do when you need a break from the studio?
JHB: I like to go for a run across the bridge or cycle across town. Activity helps me organize my thoughts.
Where have you found inspiration lately?
JHB: I recently saw the film Julian Schnabel: A Private Portrait, which gave me so much energy. Also, a book on artist Wolf Kahn has been open on my desk for a few days. His colors are electric.
"
I come from a design and furniture background, so I'm keen to expand beyond a typical canvas. Right now, I'm exploring materiality, and my work is becoming increasingly experimental.
"
More stories to explore…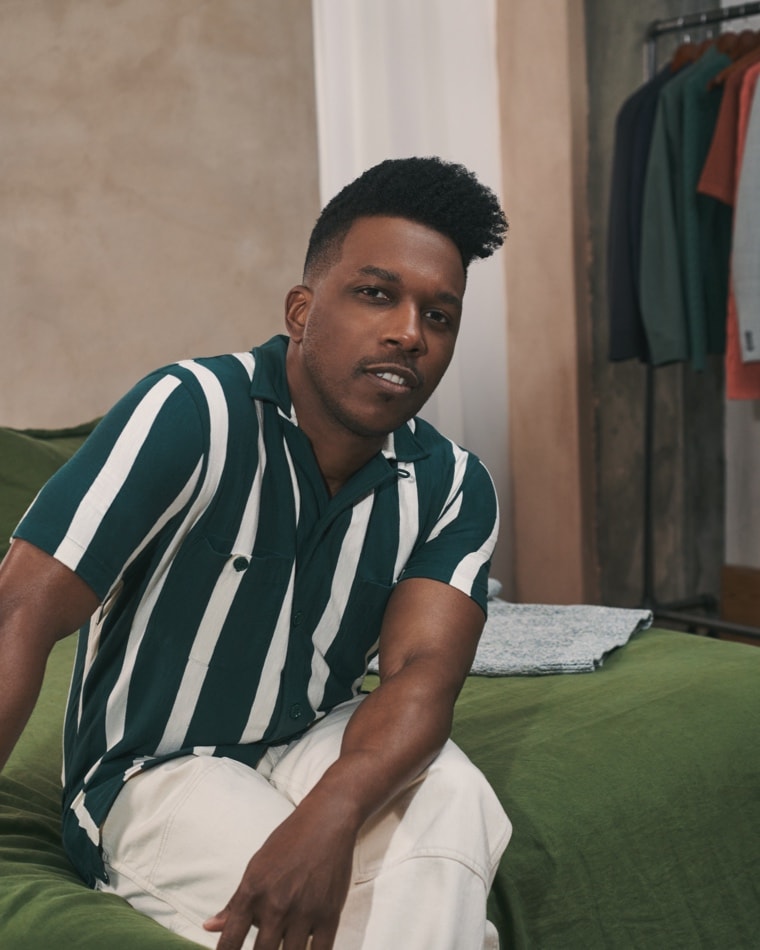 Get Dressed with Leslie Odom Jr.
Discover our spring campaign
Most wanted: the colorblock Barn Jacket™
Get a closer look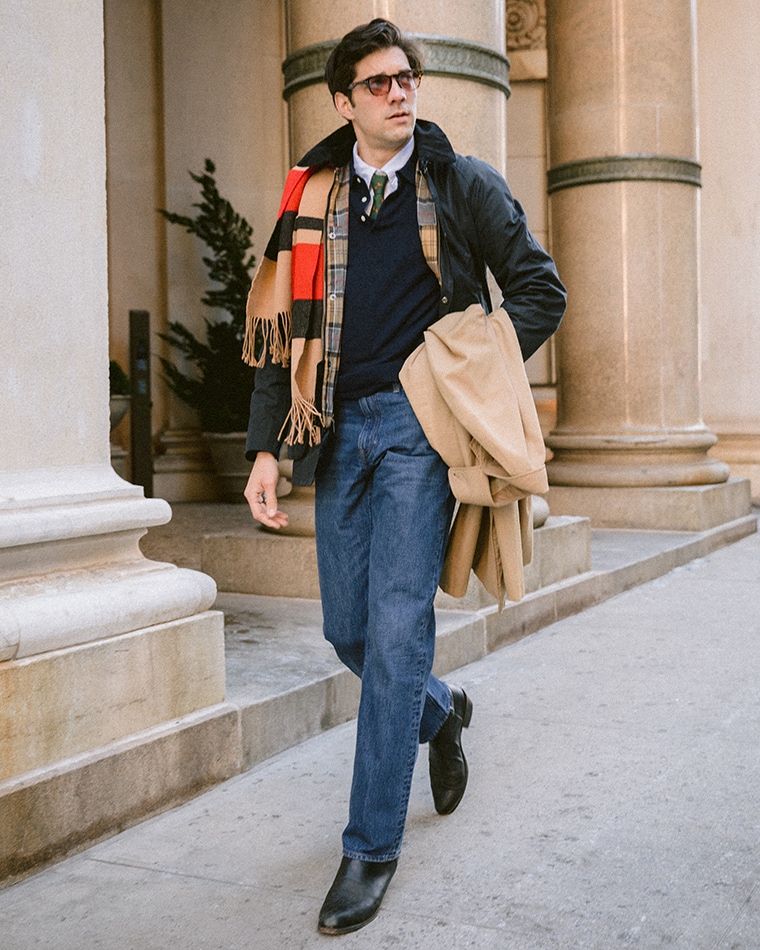 Relaxed fits, two ways with Stéphane Timonier & Ryder Kramer
See the story